Steel packaging is the real deal for brands, consumers, and the planet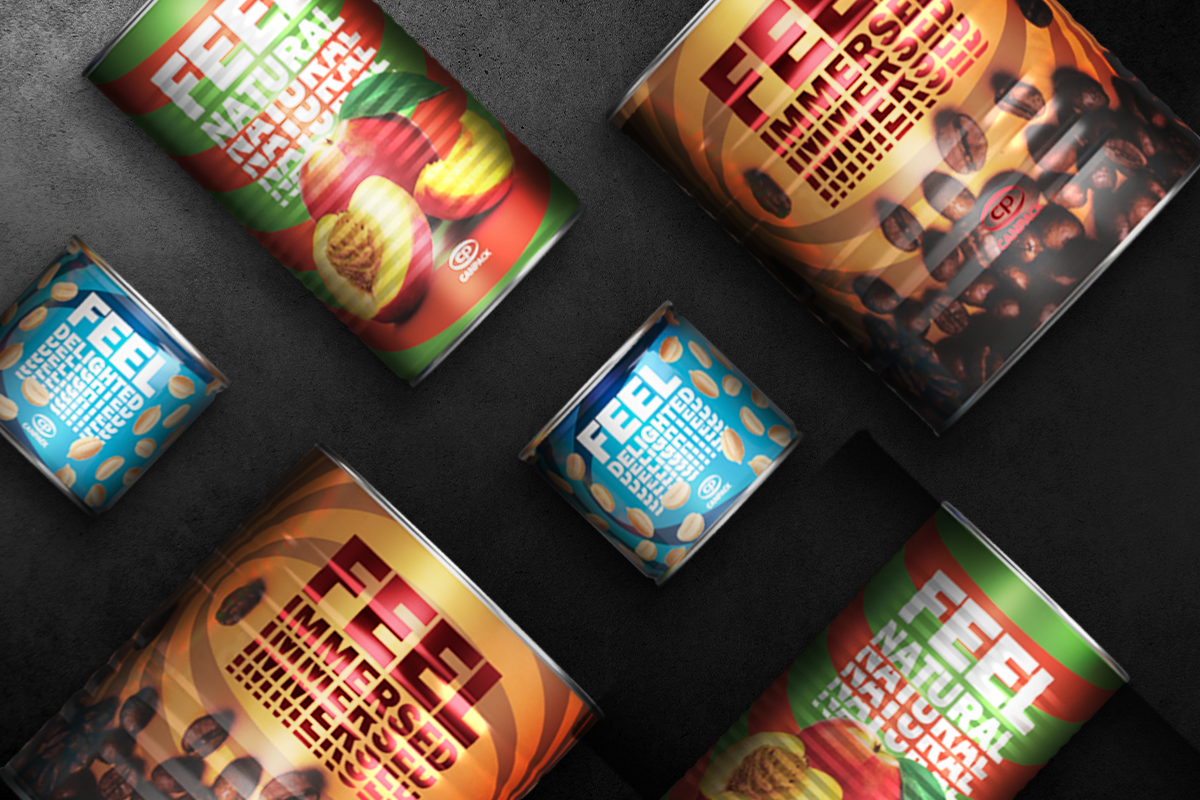 Advantages of using steel food cans
Certain materials are typically used in food and beverage packaging, such as glass, cardboard, plastic and metals – the latter of which includes aluminum, foils, laminates, tinplate and steel. Metal packaging has an extensive list of benefits for both food producers and consumers, some of which we will discuss below. Metal cans, tubes and containers also look visually appealing compared to plastic packaging – some are shiny and smooth, while others are matte and textured.
Opening a can or container can evoke certain emotions – from the tssskk of a beer can or the pop of a metal lid when you first open a cold brew coffee. The visual elements of metal packaging are also important for engaging consumers. This can be achieved via special effects, prints, or promotional codes, making that first moment even more special.
Why steel packaging is the best solution
The United Nations' Food and Agriculture Organization warns that feeding a population of 9.1 billion in 2050 would require "raising overall food production by some 70%". To facilitate this, an increase in suitable packaging is also required – packaging that is convenient, easy to use, safe, extends shelf life and is made with sustainability in mind.
Food producers must pay close attention to the packaging that contains their goods in order to remain efficient while also keeping costs and the environmental footprint to a minimum. To help meet these requirements, packaging manufacturers are becoming more proactive in creating innovative solutions that are tailored to individual brand needs.
CANPACK strives to be a leader in packaging innovation. Our team of experts utilize the latest production technologies while continuously working to improve our product offerings – including aluminum and steel cans, bottles, metal closures, and more. We are dedicated to working alongside our customers at every stage of production, offering high-quality packaging that exceeds expectations while also promoting business values and sustainability goals.
Five of the most important benefits
The history of crafting steel cans dates back more than 200 years. Centuries ago, people recognized the potential and benefits of using these containers to store food and beverages. These containers – similar to how they are used today – were capable of packaging goods such as:
Vegetables and fruits
Animal feed
Baby nutrition products
Meat products
Sauces and pastes
Soups and other ready-to-eat meals
Modern cans are manufactured with incredibly high precision, using innovative technologies to provide consumers with a unique experience before, during and after consumption. While the list is very long, we've picked the top five advantages of steel packaging below.
1. Few things keep contents safe like steel packaging
Steel cans protect stored products exceptionally well. Some foods need to be kept in dark packaging, away from various sources of light and UV radiation. Steel packaging is ideal for this as it is opaque and prevents light from getting inside.
Products are hermetically sealed, which further extends the shelf life of food, and – unlike many other packaging forms – steel can preserve all the desirable properties of edible products. This includes otherwise sensitive aromas, flavors, vitamins and nutrients.
2. Durable and waterproof
Strength, durability and watertightness are some of the unquestionable advantages of steel cans. These parameters are essential for food producers when transporting products from warehouses to supermarkets or private companies.
The packaging ensures that nothing can get inside and that the contents stay exactly where they need to be. The durability of these cans is also highly beneficial when it comes to unloading goods onto shelves. In the event of a pallet or forklift collision, the cans will remain intact, safeguarding the product inside.
3. Adaptable to different size needs
The FMCG industry offers a truly diverse range of product storage solutions. While small steel packaging is standard for many products, large containers may be necessary for a variety of scenarios. Thankfully, CANPACK produces cans in capacities ranging from 70ml all the way to 5l, with varying diameters and lid design possibilities.
Special production techniques for food cans are also possible, such as round packaging structures with spherical curves (corrugations), which are incredibly durable and effective at storing fruit, vegetables, fish, meat and ready-to-eat meals.
4. Lightweight – easy for shipping and transport
Steel cans are flexible yet lightweight and high in quality. Their excellent strength-to-weight ratio makes them easily transportable/portable. Lightweight and round in shape, this packaging makes it easy for retailers to stack it on shelves, and for consumers to carry and store goods.
5. 100% recyclable
More consumers are choosing products based on their environmental factors. Fortunately, steel cans are 100% recyclable and can even be recycled infinitely. This form of packaging can quickly and efficiently be renewed when disposed of in appropriate recycling streams. Steel also prevents more plastic waste from ending up in landfills and oceans. By selecting steel cans, ecologically aware consumers gain the feeling that together with the producer, they are contributing to the protection of our planet.
A container that's tailored to your needs
We produce steel food packaging to fit any need or application, supplying high-quality steel containers that help tell a brand's story while also communicating its values. We know that packaging doesn't just need to be safe, efficient and easy to recycle, it also needs to bridge the relationship between a seemingly unknown corporate entity and a potential consumer browsing through the store.
The contents of your can will undoubtedly provide consumers with a unique taste experience. But in order to gain a competitive edge, it is also necessary to consider the consumers' sensory experience with the product long before the consumption stage. Your packaging can sparkle, shimmer and surprise, come in a range of shapes and sizes in a variety of vibrant and tactile textures, and you can even customize the lid!
Let us help you bring true value to your product by finding the best packaging solution.