CANPACK's #SUPERWHITE Ink Highlights the Refreshing Taste of Żywiec Jasne Lekkie's Session Lager
Commercial | December 6, 2021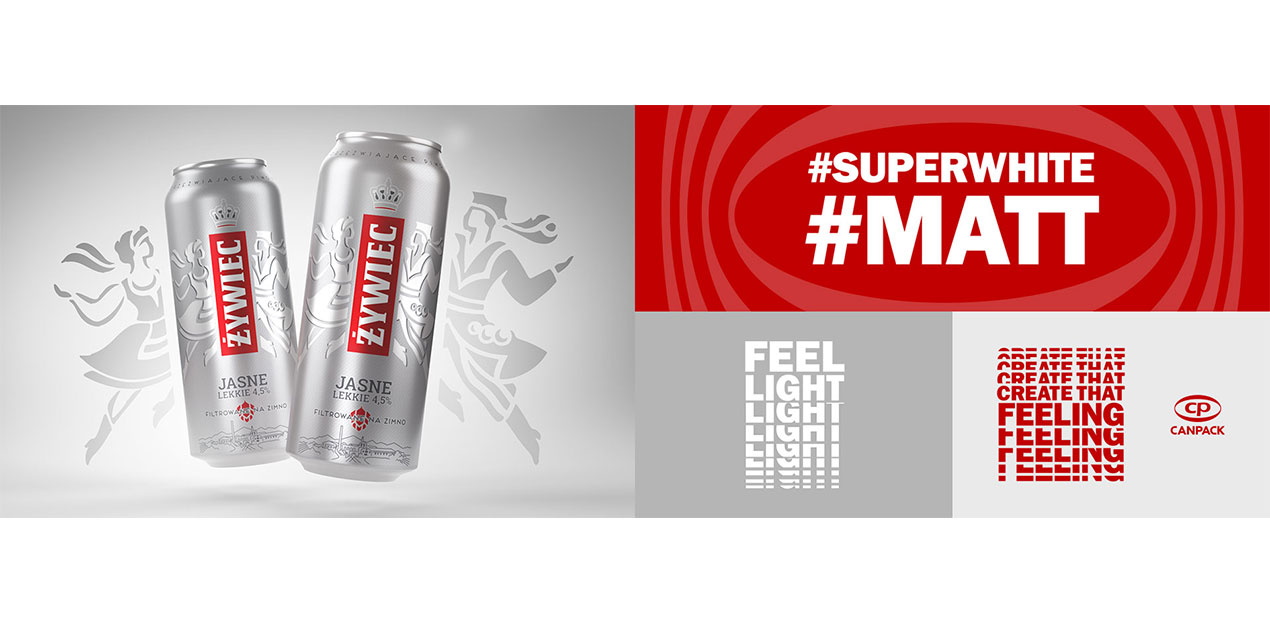 KRAKÓW, POLAND (December 6, 2021) – Brewers are seeking new and innovative methods to capture the hearts of consumers who are prioritising wellness and turning to lower alcoholic content. Żywiec is capitalising on this trend with its mild, session lager – Żywiec Jasne Lekkie.
As a trusted partner, CANPACK, using its natural SUPERWHITE Ink and MATT Effect, has allowed the brewer to paint the picture of its refreshing taste on its attractive can packaging.
"Those looking for a lighter offering, particularly during the summer months, will be suitably attracted to Żywiec's Jasne Lekkie lager," says Stephen McAneny, Chief Commercial Officer, CANPACK. "The MATT Effect on the packaging emphasises the natural appearance of the brew, and the SUPERWHITE Ink has refreshing shelf appeal."
Żywiec is one of the leading Polish brewers dating back to 1856­. With an increase in popularity of lower alcoholic content drinks with a lighter profile, the company's Jasne Lekkie session lager has ensured the company has diversified into a new category.
Marta Kuropatwińska, Brand Marketing Director at Żywiec takes up the story: "The new Jasne Lekkie's 4.5% lager is allowing us to meet the expectations of drinkers looking for a lighter profile and reduced alcoholic content," she says. "New consumers are attracted to the lager, due to its lighter body, with mild hops and cold filtering."
"This shift to low/no alcohol drinks has been accelerating, particularly among younger consumers, who prefer more accessible, less bitter taste. Our thanks go to CANPACK, which has produced cans for Żywiec Lekkie using its special effects, that perfectly emphasize the natural look of the product and has stunning shelf appeal."