CANPACK Middle East Wins Top CSR Arabia Award for the Second Year Running
Awards & Recognitions | October 26, 2023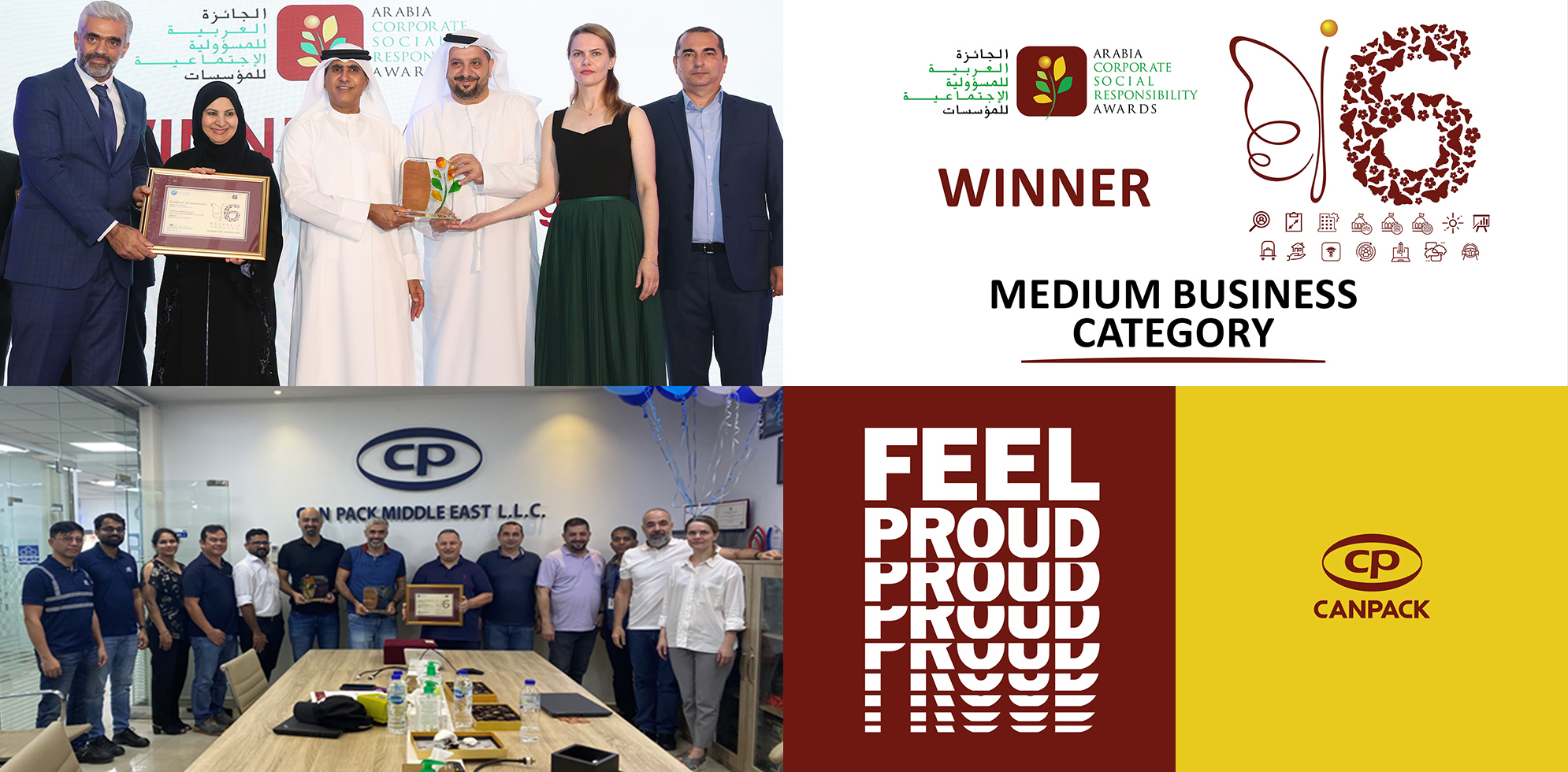 KRAKÓW, POLAND (October 26, 2023) – We are thrilled to announce that CANPACK Middle East (CPME) has once again won first place in the Medium Business Category at the 16th CSR Arabia Awards this year.
Widely regarded as the 'green Oscars' of the Arab world, the awards honour organisations in the region that demonstrate outstanding leadership in social responsibility and commitment to sustainability.
Following their inception in 2008, the Arabia CSR Awards have been recognised and endorsed by the United Nations, the European Foundation For Quality Management (EFQM), Global Investors for Sustainable Development, and The League of Arab States.
CANPACK Middle East was already named as a "Sustainability Champion" at the awards in 2020, and First Runner Up in 2021. Their example then contributed to the ASCR Best Practices Case Studies, an annual publication aimed at inspiring other public and private organisations across the Arab world.
The company went on to win the Medium Business Category for the Second time at the 15th Award cycle in 2022. This year, 1,100 organisations representing 43 industry sectors participated. They were judged against stringent criteria based on a range of global benchmark measures such as the UN Global Compact on Sustainable Development
CANPACK Middle was recognised as Medium Business Winner for leading the way in aluminium recycling, carbon footprint reduction, employee safety and well-being, and global best practice (GRI standards) for public reporting on economic, environmental and social impacts.
Dorin Horvath, General Manager at CANPACK Middle East, is full of praise for his team:
"This exceptional achievement is important because it positions CANPACK Middle East as simply the best can maker in the region on every level. Hard work and team effort from everyone has secured top rating in these important awards for two consecutive years."
"We always try to work responsibly with our stakeholders and to grow our business in harmony with the planet. Let's keep on make a positive impact."