Bavaria New Limited Edition Cans Produced by CANPACK Take Consumers on an Exclusive Trip through Classic Scenes of The Netherlands
Commercial | October 27, 2023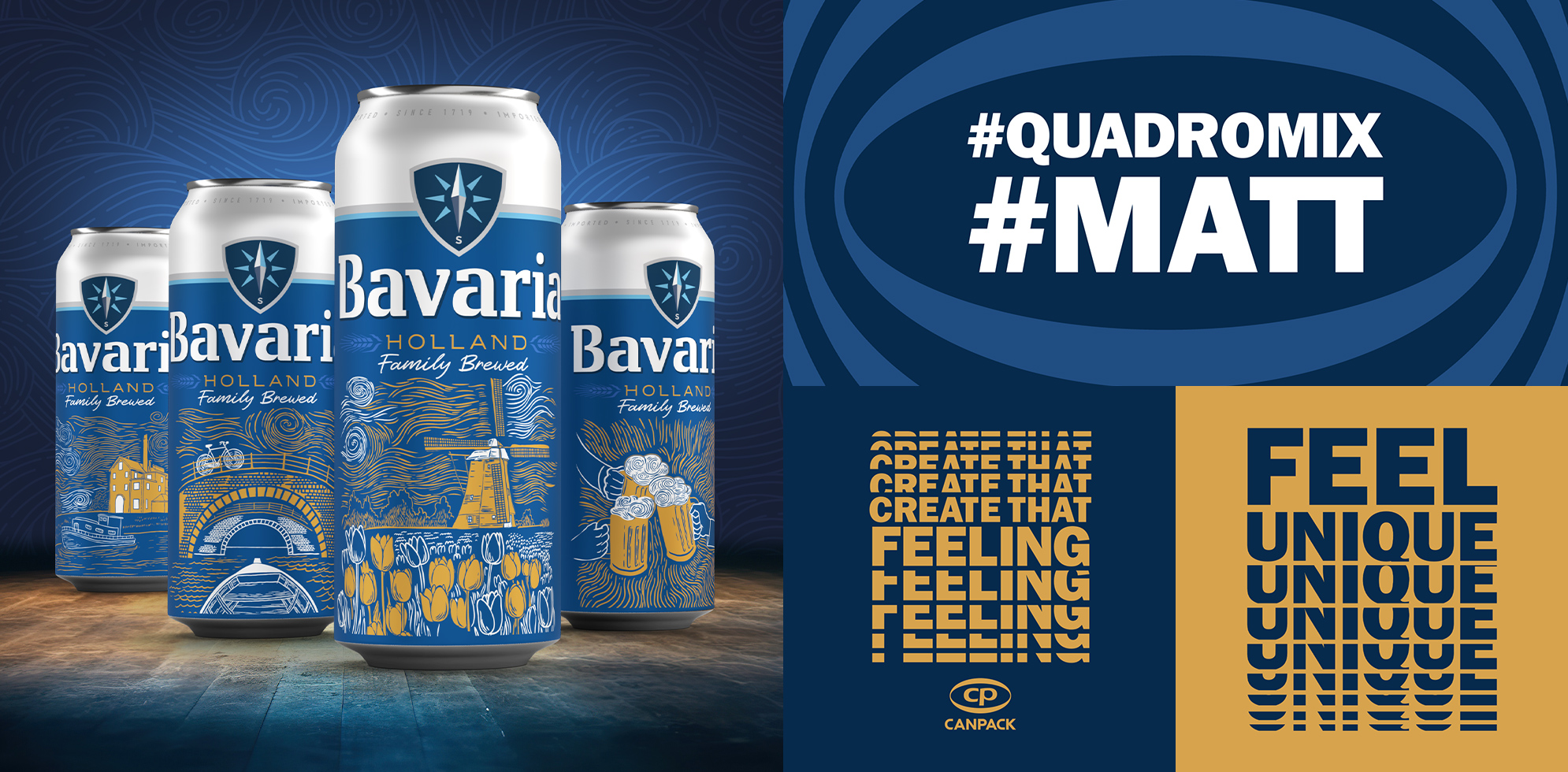 KRAKÓW, POLAND (October 27, 2023) – Drawing on more than 20 years of collaboration, the Royal Swinkels Family Brewers tasked CANPACK with production of a special, limited edition cans for their flagship Bavaria beer. A set of four eye-catching cans featuring iconic images of the Netherlands and its historic brewing tradition take consumers on a journey through typical Dutch scenes reminiscent of classic Delft pottery and the paintings of Vincent van Gogh.
The journey begins, appropriately enough, at its Bavaria brewery in the village of Lieshout in Brabant. It has been owned and run on the same site by seven generations of the Swinkels family since 1719.
Clinking and foaming Dutch beer mugs celebrate the time-honoured rituals of conviviality that flow from the brewer's craft. The journey then continues through fields full of tulips with iconic windmills and quaint bridges over canals that are so distinctive of the Dutch countryside.
Lesław Mika, Group Sales Director adds to the story: "For us, a can is never just a can. We make cans that create that feeling of belonging to a brand, cans that amplify the experience of the beverage they serve. We also like to push boundaries with our technical innovations."
"For these Bavaria cans we used our unique Quadromix™ technology, which allows four different designs to be printed in a single production run. It's ideally suited to producing limited and collectable editions like this."
The finishing touch on these exclusive cans is the addition of CANPACK's signature matt over-varnish. This further enhances their premium look and gives consumers a silky-smooth feel that perfectly complements the high-quality artwork.