CANPACK Group Awarded Top Platinum Sustainability Rating From EcoVadis
January 12, 2023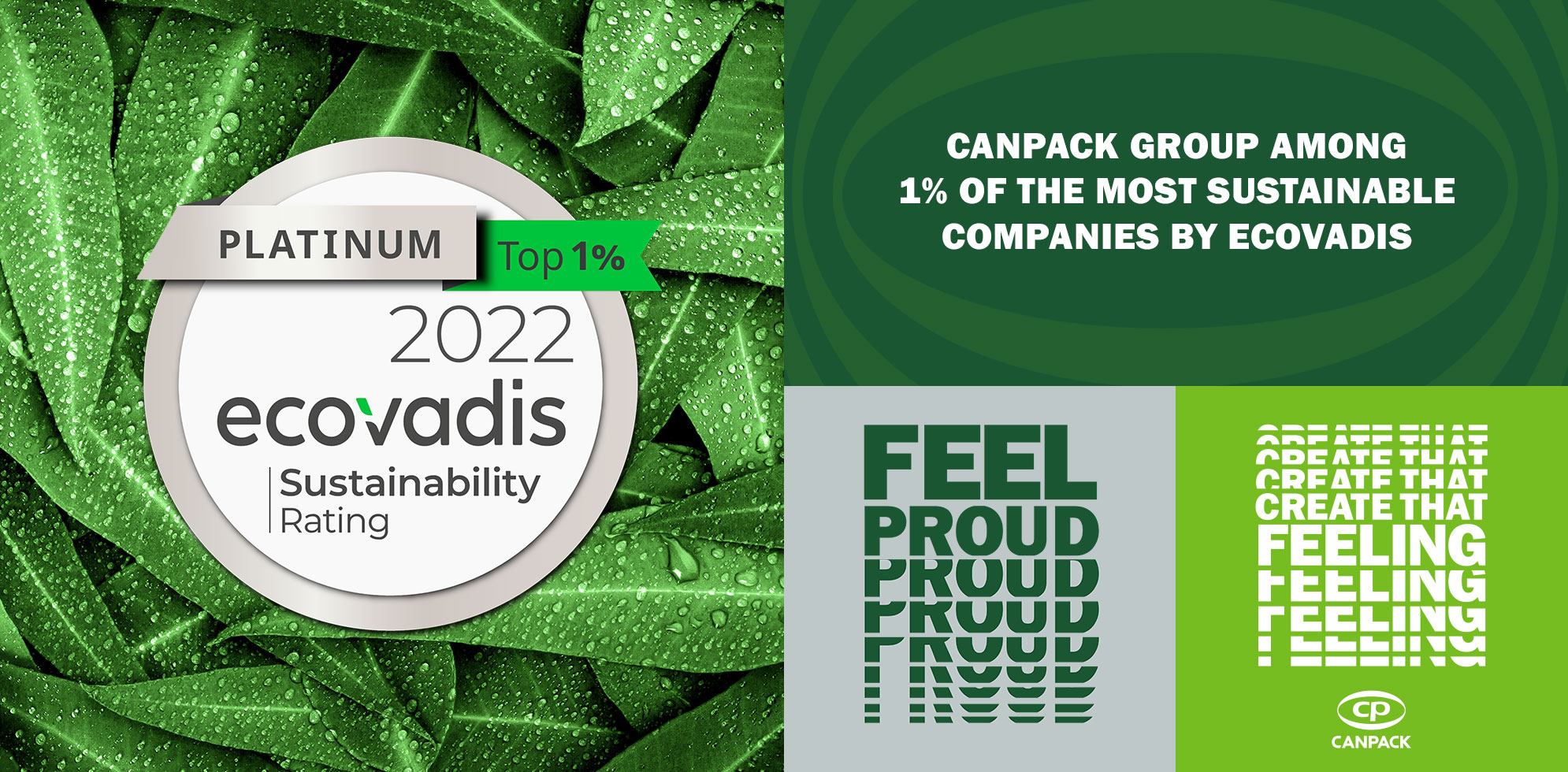 KRAKÓW, POLAND (January 12, 2023) – CANPACK Group, a global manufacturer of sustainable packaging solutions is celebrating the beginning of 2023 with the news that the company has been awarded a Platinum ranking for good sustainability practices by EcoVadis. This highest possible overall ranking places the company in the top 1% of companies evaluated by EcoVadis globally.

With a global network of more than 100,000 companies, EcoVadis is the world's leading corporate sustainability ratings organization that assesses companies' responsible business practices across four core areas, namely: The Environment, Labour & Human Rights, Ethics and Sustainable Procurement.
The key advancements in sustainability best practices that helped the CANPACK Group achieve this top rating included introducing science-based emission reduction targets, investing in 100% renewable electricity across all its plants, and introducing sustainable procurement policies.
"Receiving this award is great news, not just for the CANPACK Group, but for all our customers, investors and stakeholders," said John O'Maoileoin, Group Sustainability Director. "CANPACK wholeheartedly embraces the vision of creating a new economy that works for the good of all people and of the planet. The coveted Platinum rating recognises this commitment and encourages us to continue on that important journey."
This prestigious ranking from Ecovadis follows on the heels of a further improved 'Climate Change' score from CDP achieved in December 2022 which saw the company's score upgraded to A-. This increase places the CANPACK Group into CDP's 'Leadership' band which is above the European regional average.
CDP is a not-for-profit group that holds the largest environmental database in the world. By running a global disclosure system, CDP aims to incentivize investors, companies, cities, states and regions into becoming leaders in environmental transparency and action to better manage their environmental impacts.

John O'Maoileoin added: "We're delighted with these results, but we won't be resting on our laurels. For us, these results give us the tools to better monitor and improve the sustainability of our own business and those of our trading partners."

Find out more about CANPACK's commitment to sustainability by checking out the company's Sustainability Report.