CANPACK GROUP 2022 SUSTAINABILITY REPORT SHOWS COMPANY'S SOLID PROGRESS TOWARDS A GREENER TOMORROW
Business Update | December 14, 2022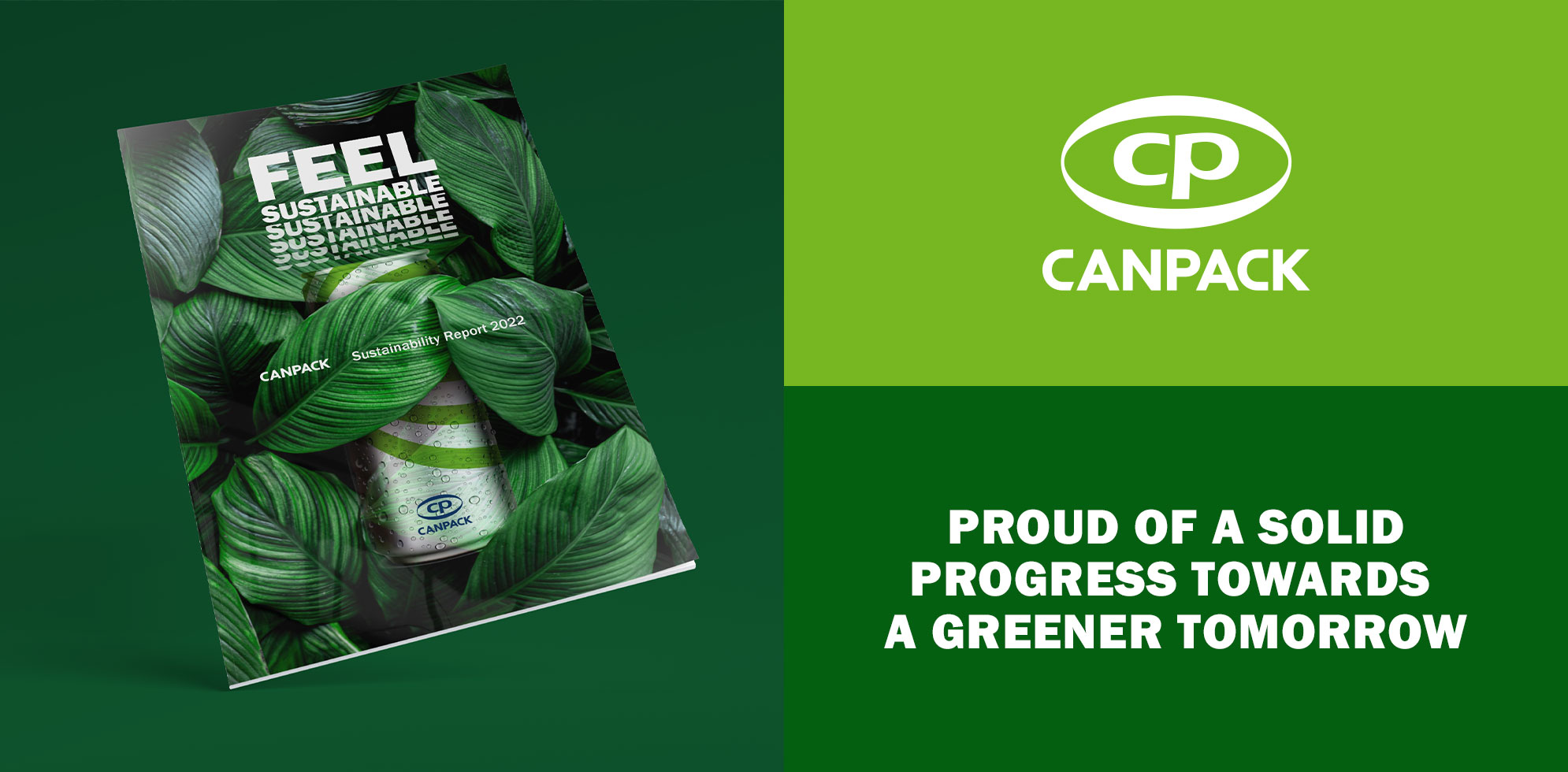 KRAKOW, Poland (December 14, 2022) ­– The CANPACK Group, one of the world's largest manufacturers of sustainable packaging, is delighted to publish its 2022 Sustainability Report – that demonstrates its continued progress to becoming a more sustainable and long-term value-creating business partner for all its stakeholders.
This latest comprehensive report has been prepared in accordance with the requirements of the Global Reporting Initiative (GRI) Standards – with all GRI indicators having been subject to external verification by a third-party auditor. The report, based on the company's three pillars CARE, SUSTAIN and RECYCLE, builds on the company's first sustainability report published in 2020 and it reinforces CANPACK's longstanding commitment to making a positive economic, environmental and societal difference to the world.
Becoming the first global can maker committed to only use 100% renewable electricity at all its plants by the end of 2022.
Introducing Science Based Targets to reduce Scope 1 and 2 GHG emissions by 25% and Scope 3 GHG emissions by 12.3% by 2030 against a 2020 baseline.
Solid progress in reducing electricity, thermal and water usage, as well as reducing waste to landfill.
Increasing the use of recycled material in aluminum cans and glass bottles.
Introducing stand-alone policies covering Diversity and Inclusion, Conflict Minerals, and Sustainable Procurement.
Marius Croitoru, CANPACK Interim CEO and Group CFO, commented: "We're proud of the positive progress we've made to embed sustainability into our strategy over the last two years. Much of this has been achieved during a global pandemic, political unrest, challenging supply chains and increasing costs. Looking forward, we are determined to drive positive change by collaborating further with our people, suppliers and customers on our journey towards a more climate-conscious, socially responsible future."
John O'Maoileoin, CANPACK Group Sustainability Director, said: "This report underlines not only our recent achievements in making our business more sustainable, but it also underlines our commitment to tackling climate change and doing the right thing for society."