CANPACK AWARDED SILVER RATING BY ECOVADIS FOR SUSTAINABILITY PERFORMANCE
Awards & Recognitions | January 20, 2020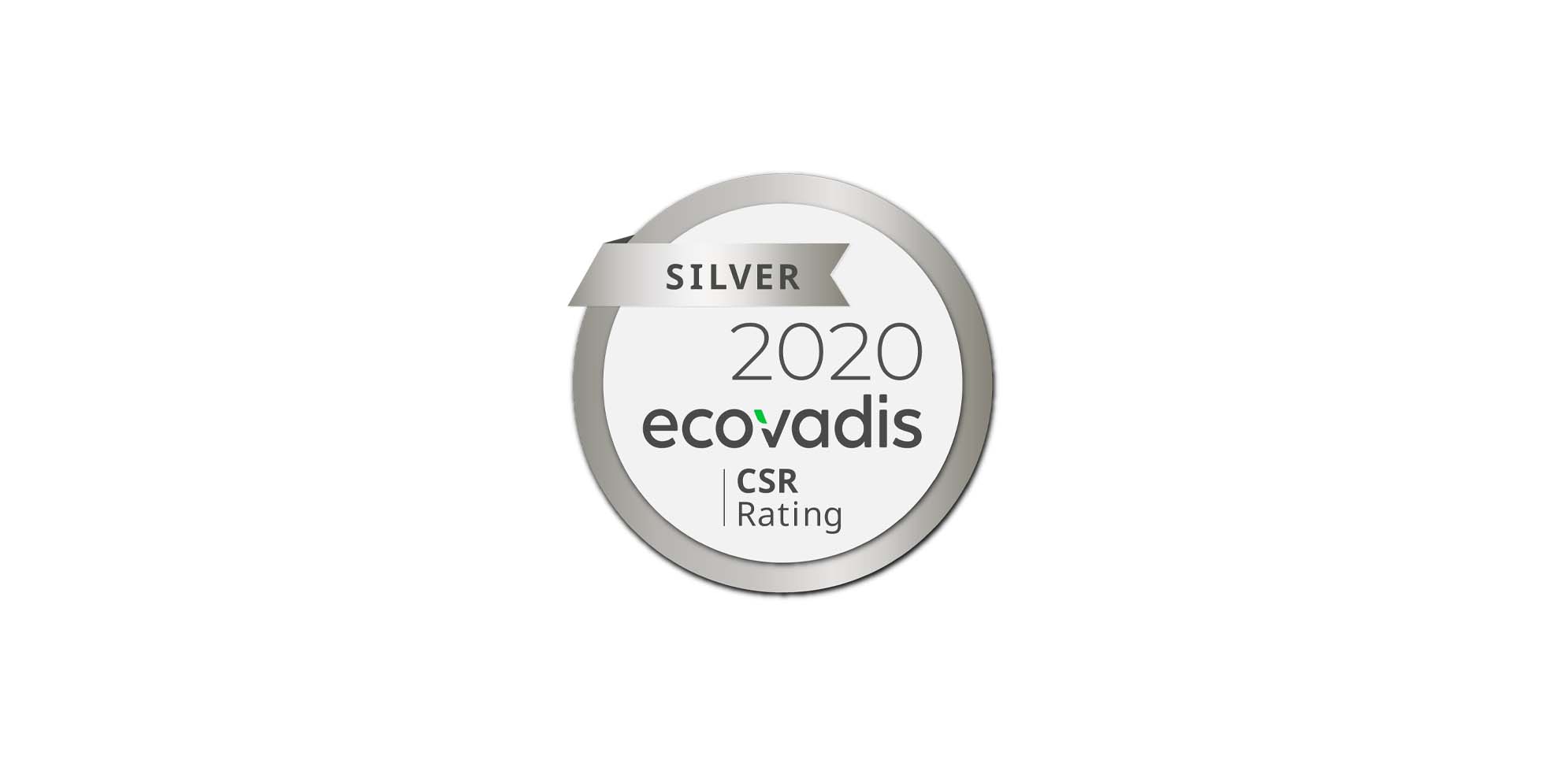 KRAKOW, POLAND (January 20, 2020) – EcoVadis, the world's most trusted provider of business sustainability ratings, has awarded CANPACK a silver rating for the company's sustainability performance. This rating places CANPACK in the top 2% of companies in the metal manufacturing industry assessed by EcoVadis.
"Corporate sustainability and responsibility is a core priority for CANPACK," said Roberto Villaquirán, CEO of CANPACK Group. "We are constantly working to improve our systems and processes to be a more responsible employer, packaging manufacturer, community member, and business partner. We have made significant progress in recent years to meet our sustainability goals and we are honored that EcoVadis recognized our efforts with its silver rating."
"We believe that we must think and act sustainably in order to not only meet our responsibility towards the environment, but also towards our employees and communities," continued Villaquirán. "Recently, we released a new sustainability policy to guide our business practices and we will continue to make decisions that not only help us meet our business goals, but also create a sustainable future."
Over the last year, CANPACK significantly improved its sustainability score to 65, which was driven by higher scores in all assessed categories: Environment, Labour and Human Rights, Ethics, and Sustainable Procurement.