CANPACK ADDS ON SATIN VARNISH TO ITS GRAPHIC INNOVATIONS PORTFOLIO
Commercial | May 16, 2019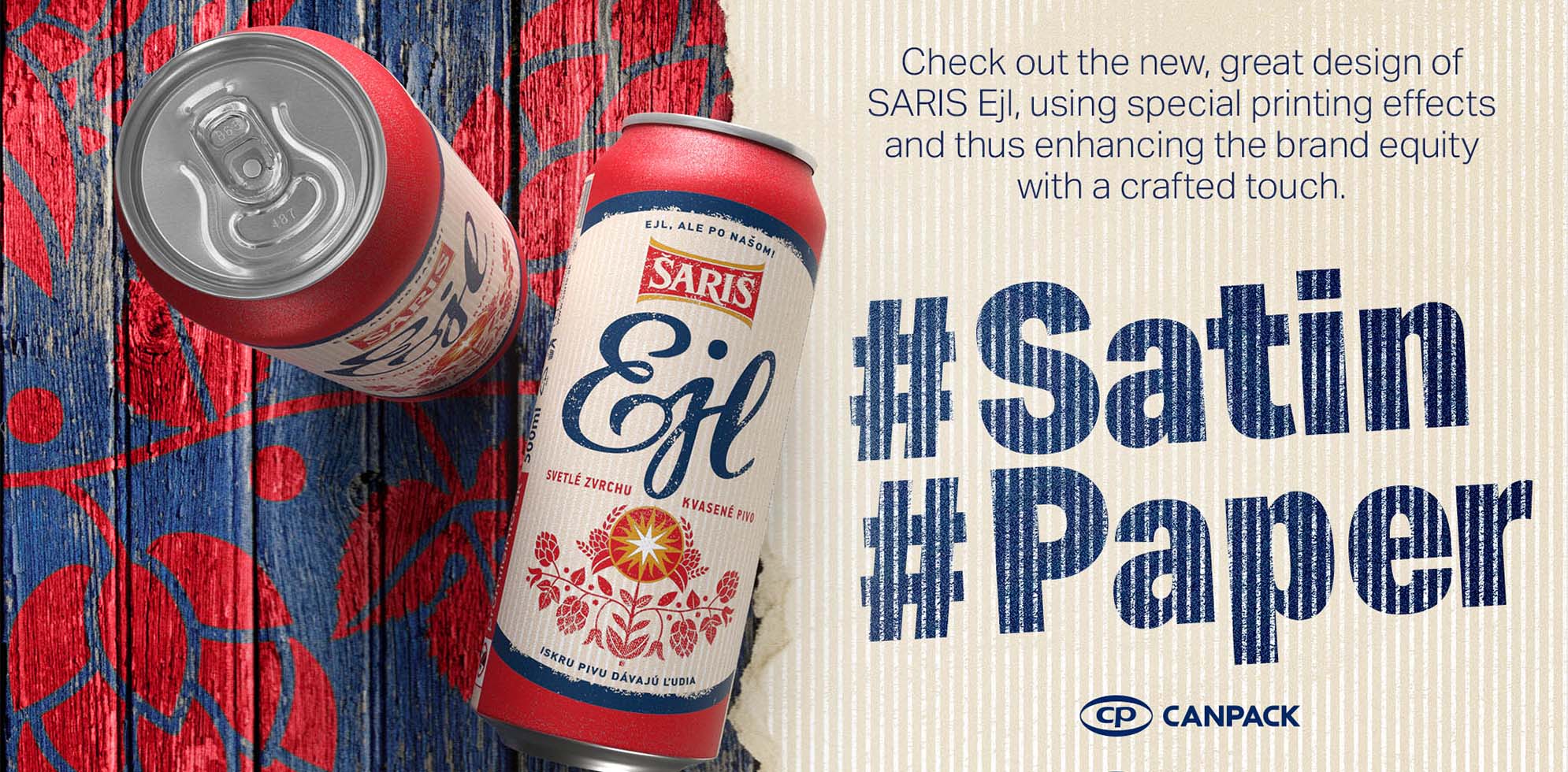 Krakow, Poland (May 16, 2019) – CANPACK Group, a manufacturer of aluminum beverage cans, packaging solutions for the beverage, food and chemical industries as well as glass bottles and metal closures, has announced that the company has started providing cans with unique SATIN varnish for its client –  Plzensky Prazdroj Slovensko a.s., part of the Japanese ASAHI Group and the owner of the SARIS Ejl beer brand.
The innovative SATIN varnish gives the can a unique, matt effect and soft, fabric-like feel. The use of special printing effects with great design of SARIS Ejl enhances the brand equity with a crafted touch. SARIS is the first brand on the beer market which has chosen the unique SATIN effect from CANPACK for its cans.
"Our customers always underline how important it is for the product to stand out on the crowded shelves. Therefore, to meet these expectations, CANPACK's team of technologists and graphic designers is constantly working on expanding the product offer, seeking innovative solutions in the field of lithography. The result of such cooperation is our new varnish with the SATIN effect, which enriched the range of special effects available in the CANPACK's offer." – said Stephen McAneny, Group VP Commercial at CANPACK Group.