Together with 
CANPACK
, Borjomi has created its first canned range of flavoured waters. The cans mark a milestone in the mineral water brand's 130-year history. Borjomi Flavoured Water is naturally carbonated and made with fruits and herbs. The stylish slimline aluminium cans created by CANPACK lock out air and light to preserve the legendary natural properties of the flavoured water. 
A MATT finish
 gives the packaging a natural feel. This is paired with bright colours inspired by flavours like, for example citrus-ginger and lime-coriander. The range speaks to a trend for conscious, balanced lifestyles, and taps into a thirst for nature among urban consumers.
"We work on the principle that packaging should add to the experience of the drink and the brand. This was an exceptional opportunity to collaborate with a brand that has a long history and bring something new to the table. A MATT finish added a textured look and expressed the unique character of the Borjomi brand. We were delighted to contribute to the next chapter of its story," said Stephen McAneny, Chief Commercial Officer, CANPACK.
"With Borjomi Flavoured Water, we aim to bring a taste of nature to consumers. It was important for us to create packaging that celebrates and preserves the properties of our juvenile mineral water. Working with CANPACK on our packaging meant that we could turn our vision for our first canned range of flavoured water into reality," said Nataliia Revika, Brand Portfolio Management Director, IDS Borjomi International.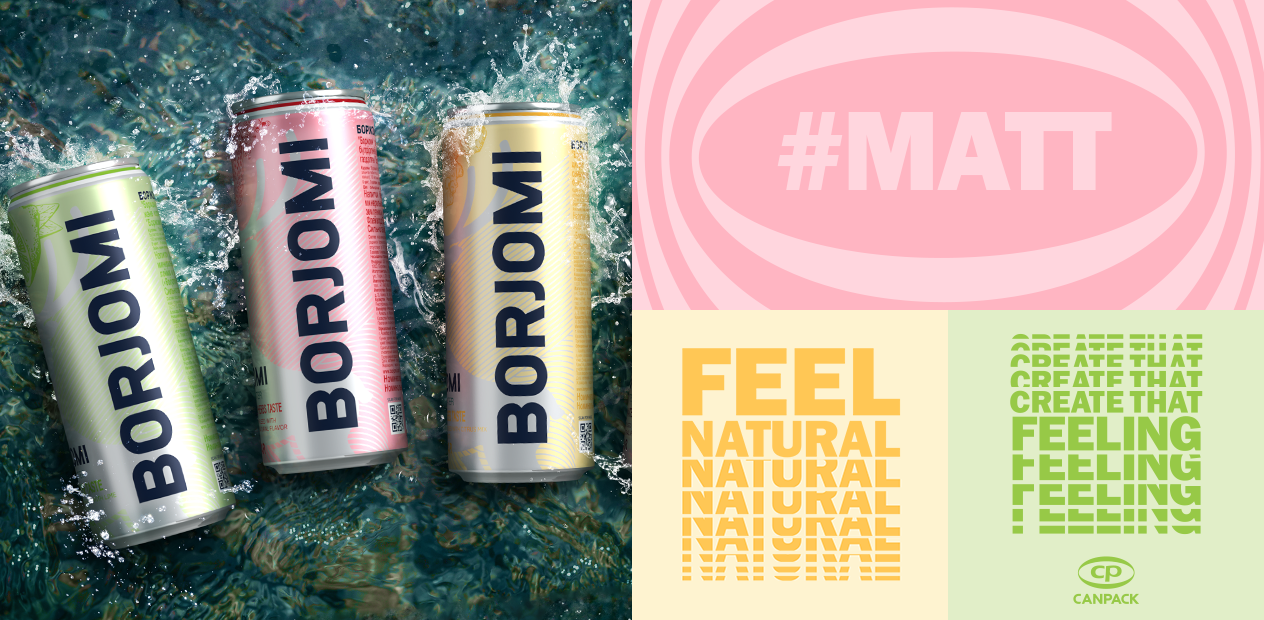 CANS ARE RECYCLABLE
Cans are made of permanent material that's INFINITELY RECYCLABLE with no loss of quality.
They can be back on supermarket
shelves as a new drink cans
in as little as 60 days!
Feel responsible