SULA VINEYARDS PARTNERS WITH CANPACK TO BRING INDIAS FIRST CANNED WINE TO MARKET
Commercial | February 23, 2020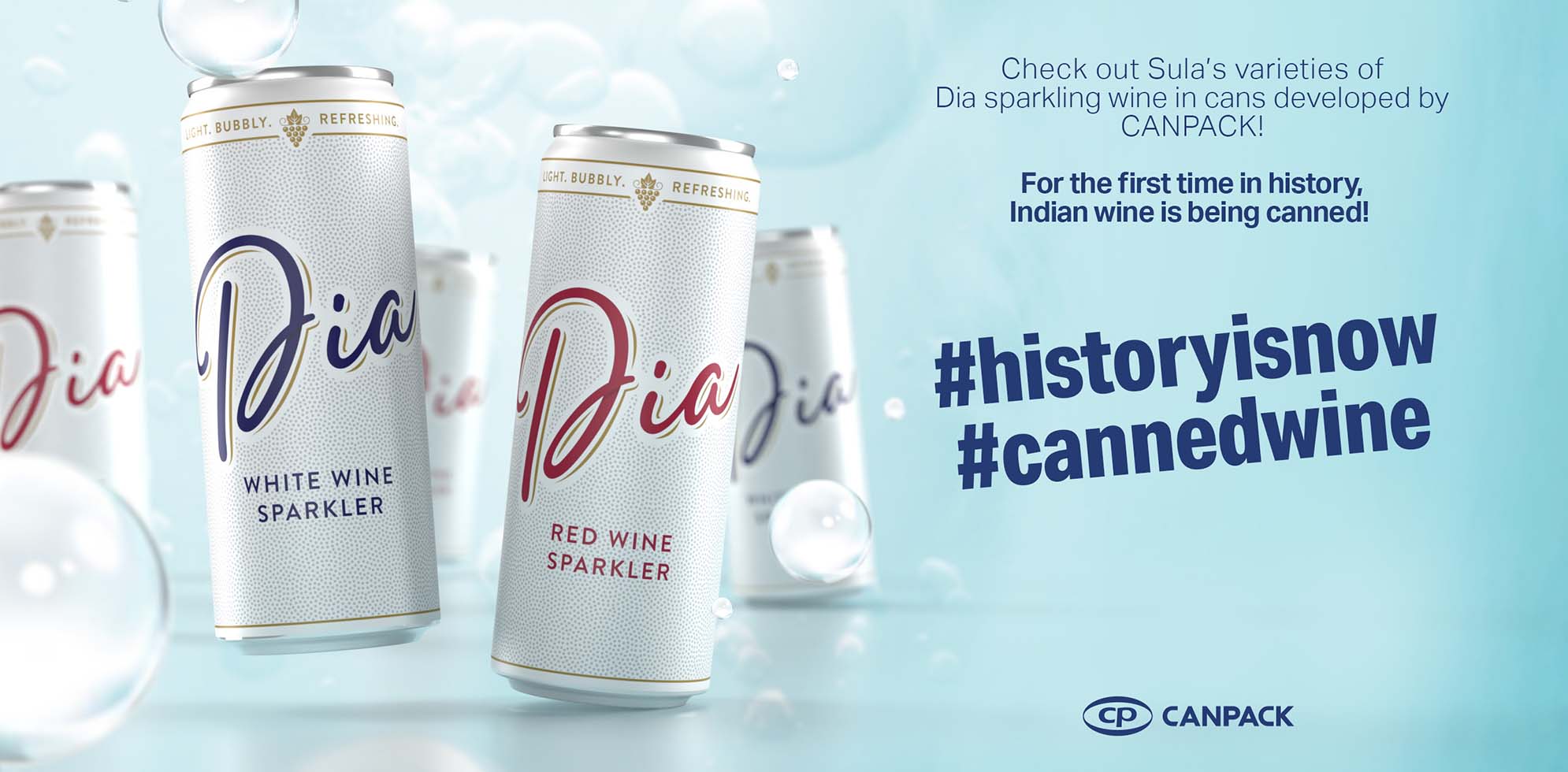 KRAKOW, POLAND (February 23, 2020) – Sula Vineyards, a pioneer and leader in the Indian wine industry, has chosen to partner with CANPACK, one of the largest manufacturers of metal packaging in the world, to release India's first canned wine. The new canned semi-sparkling wines are available in two variants – Dia Red and Dia White.
"Environmental sustainability continues to be a driving factor for consumers across the world, including in India, where CANPACK was proud to work with Sula Vineyards to release the country's first canned wine," said Stephen McAneny, Commercial Officer of CANPACK Group. "With a rising awareness of the impact of packaged food consumption and new developments in materials, sustainable packaging continues to be a major focus for companies interested in environmental initiatives. Working with brands such as Sula Vineyards, CANPACK is committed to offering packaging solutions that bring their products to market in a sustainable manner."
"Sula Vineyards is excited to launch India's first wine in a can – Dia Sparkler in two delicious variants of red and white wine. This sweet, sparkling wine packed in the convenience of a stylish can revolutionizes the way country drinks its wine. As Asia's largest wine producer outside China, we are on a quest to reduce the negative impact on the environment and proudly say, we make wine keeping the future in mind. Our partnership with CANPACK is another iconic step in this regard and we are very excited about it". said Chaitanya Rathi, Chief Operations Officer of Sula Vineyards.
CANPACK works with brands around the world to bring sustainable products to market and is ready to work with new customers on the specific challenges they face. As consumers shift to a focus in sustainable packaging, there is an increased interest in cans from beyond the beer, soft drink, and energy drink markets. With products that include coffee, teas, wine, water and sport drinks, CANPACK is working with brands new to the canning market to ensure that sustainable packaging can meet their products' needs.