CANPACK Assists Cisk in
Re-Launching Its Award-Winning Lager
Commercial | May 31, 2023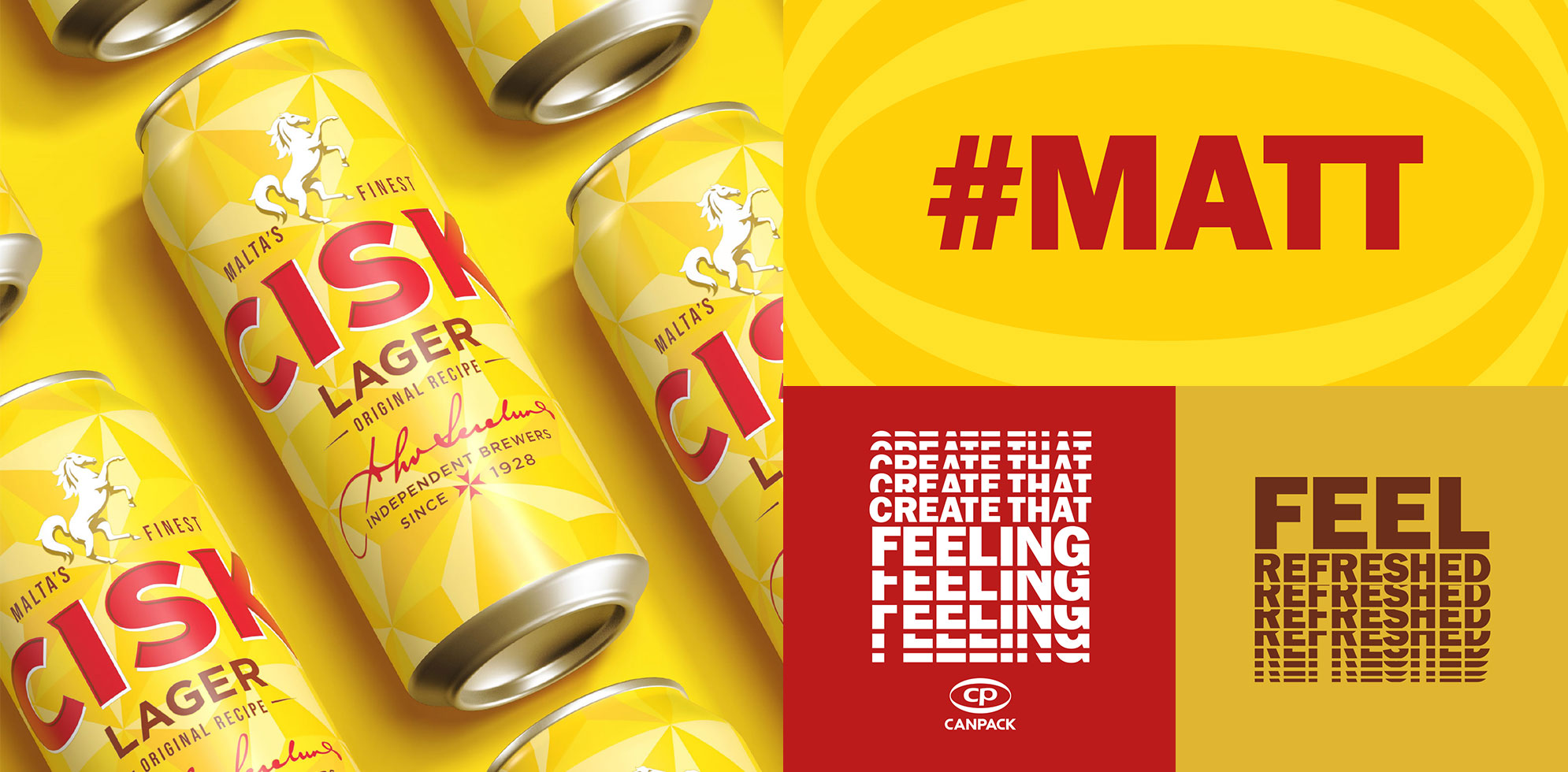 KRAKÓW, POLAND (May 31, 2023) – Maltese brewers Simonds Farsons Cisk plc have successfully connected with CANPACK Group in the early production stage of the recent re-brand of its flagship beer Cisk lager.
With only a short time to take the product to market, Farsons needed a business partner whose expertise and printing capabilities enabled the implementation of a new rebranding strategy.
Renowned UK-based marketing agency bluemarlin created a fresh look for Cisk following their philosophy of making designs that "live in the hand, heart and mind". This aligned seamlessly with CANPACK's own creative and commercial outlook. At CANPACK, a can is never just a can. The company makes cans to create a feeling and tell the story of both a beverage and brand.
Ms Susan Weenink Camilleri, Head of Sales & Marketing at Farsons, notes: "Today, brands play a huge part in our consumers' lives, and following this brand upgrade, the Cisk imagery has been modernised to make a bigger, bolder statement, ready to take on the 21st century."
"CANPACK's technical capabilities and hands-on approach to design development support proved invaluable in testing and adjusting this challenging design. A close working partnership between all parties allowed for the proofing, refinement and printing of the cans for a swift launch to market." Ms Weenink Camilleri adds.
The new Cisk cans are marked by warm, golden colours, evoking the sunshine of the Mediterranean. They carry an updated version of the rearing stallion as well as the iconic Maltese cross. Both of these are carefully crafted to show continuity, as well as pointing to
a fresh future.
All these storytelling elements are brought to life and blended smoothly under CANPACK's contemporary MATT top coat effect. The new cans are already beginning to appear across Malta and Gozo on supermarket shelves, bars and street vendors.
"We're very pleased to have been so closely involved in refreshing the Cisk brand and contribute to its relaunch with a standout look and feel," adds Lucian Costiuc, Sales Manager at CANPACK. "Our range of innovative technologies has enabled Cisk to enhance its shelf appeal."