The design for WitchPot Brewery, a CANPACK concept, was created by the CANPACK Graphics Team for the occasion of Halloween. While the design and branding elements refer to the Halloween celebrations, the applied glowing inks boost the design potential to the max. The concept is an example of the way CANPACK perceives its role as an innovative and disruptive packaging company that can bring additional value for the customer.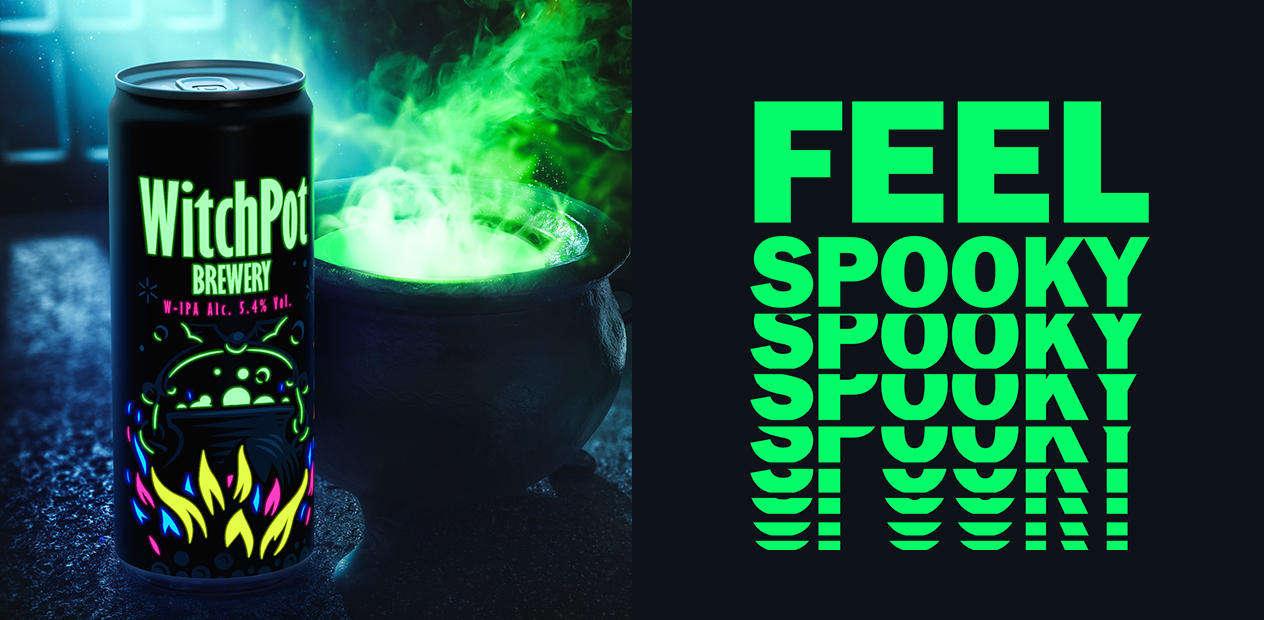 "Our goal is to show that not only are we a packaging supplier, but we have capabilities to play an active role in packaging design development. Collaborating closely together starting at the conceptual stage of the project, we can make sure the results meet customer expectations. With the creation of dedicated packaging concepts, we can inspire our customers and show how we can enhance brand storytelling."
CHALLENGE
With a shrinking consumer attention span, beverage brands take every opportunity to differentiate their products and gain consumer attention. Hence the popularity of limited packaging created for special occasions. Halloween is a special, yet challenging occasion. On one hand, it is deeply rooted in the Western culture and as such brings very clear images to the consumer mind. However, it is just a determined point in time, so, if a brand decides to use the potential of Halloween, it has to act just right. The challenge faced by the CANPACK Graphics Team while creating the packaging for WitchPot Brewery was to make sure it was associated with Halloween but also appealed to consumers not interested in this festival.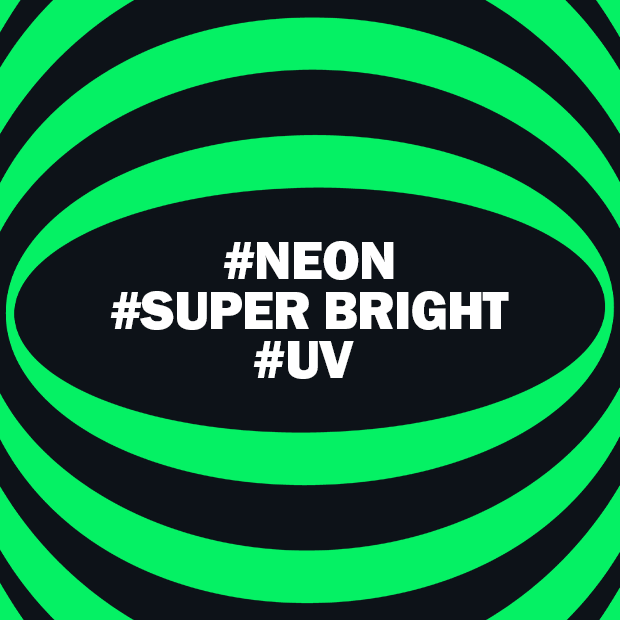 Benefits

Appeal to target consumer

Make sure the design is boosted to the max

Achieve the desired impact
How we created that feeling
Our Halloween edition packaging is black and features a big pot in yellow and orange flames. While the name WitchPot Brewery points to beer, the boiling pot builds its own association with the potential packaging contents. Halloween beer? Why not, as long as the packaging is right! The whole design is enhanced with glowing inks applied on selected elements. The inks glow under the black light (UV), adding a surprising element to the packaging and in tune with spooky Halloween characteristics.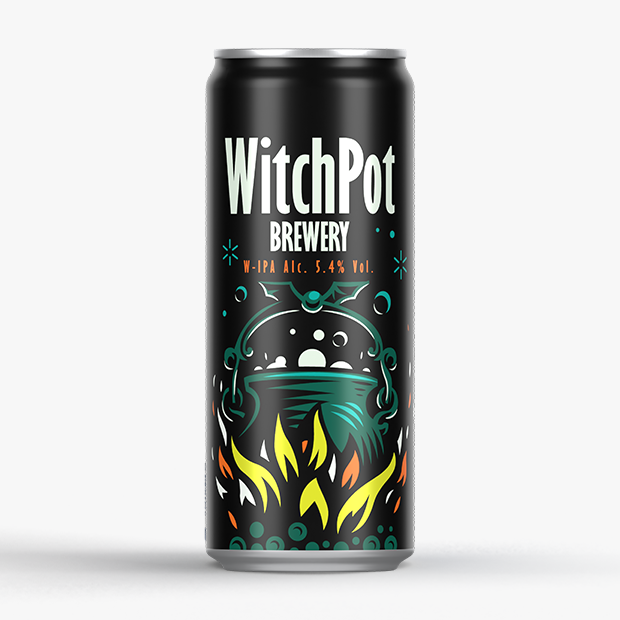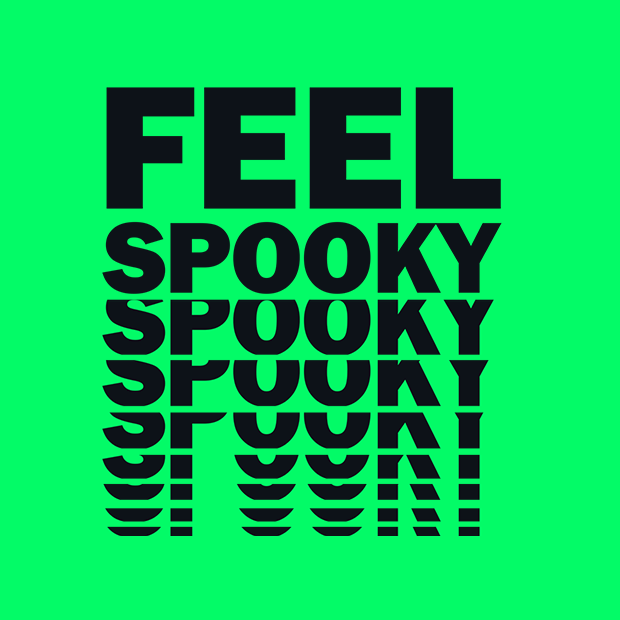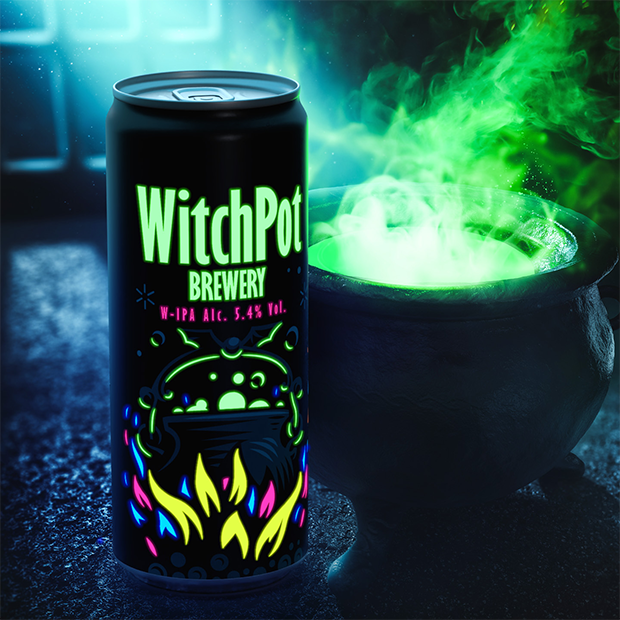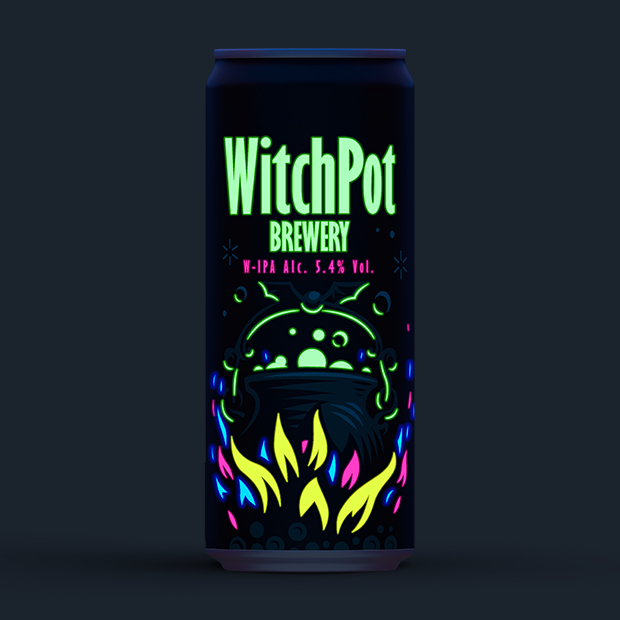 "At CANPACK, we aim to collaborate closely with our partners in the packaging design and production process, creating value along the way. We can work with agencies to provide creative support at the concept creation stage. We also have the right tools and expertise in design pre-testing and the rapid trailing of prototypes. We invite our partners to work with us at the early stages of the packaging concept. Let's explore the design potential of cans together."

CANS ARE RECYCLABLE
Cans are made of permanent material that's INFINITELY RECYCLABLE with no loss of quality.
They can be back on supermarket
shelves as a new drink cans
in as little as 60 days!
Feel responsible