When Czech brewers of Pilznensky Prazdroj created Radegast Ratar, the most bitter beer they have ever made, they asked CANPACK to help with packaging to support their brand story. The beer's full, strong bitter taste is a result of the premium Polaris hops it is made with. CANPACK proposed using the 
Matt Tactile textural effect
 to emphasise this unique ingredient. Matt Tactile is a unique mix of rough and matt finishes, and has been used to enhance the dark green hops on the can.
"With more choices for beer drinkers than ever before, having well-designed, enhanced packaging for your product is critical for success. We used our Matt Tactile texture to help Radegast Ratar stand out on the shelf. So before they even get to taste the beer, customers will be able to feel the "hoppiness" of this beer when they pick it up." Stephen McAneny, Chief Commercial Officer, CANPACK.
"The category of consumers looking for a high level of bitterness in their beer is growing, and both the look and feel of the can will draw attention to the premium hops we use to achieve it in this beer. The Matt Tactile effect on the hops ensures that our cans are as unique as the beer inside. Working with CANPACK allowed us to emphasise the hoppy bitterness as the prominent focus of our brand and what we represent."  Marek Grabovsky, the Radegast brand manager.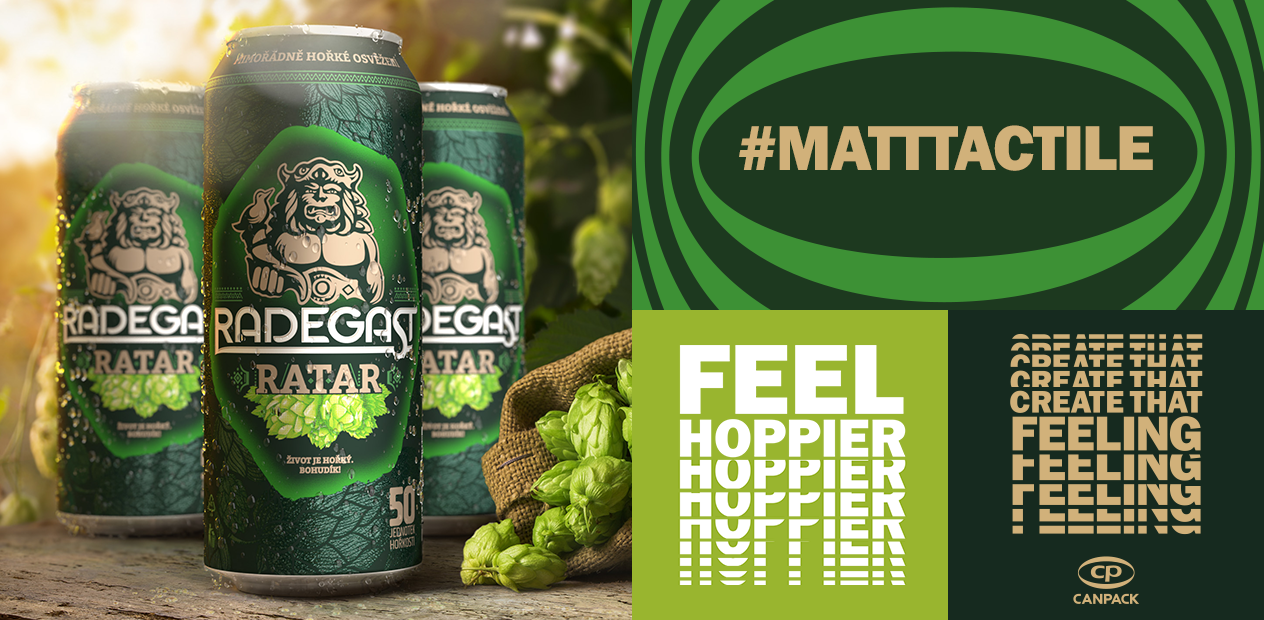 CANS ARE RECYCLABLE
Cans are made of permanent material that's INFINITELY RECYCLABLE with no loss of quality.
They can be back on supermarket
shelves as a new drink cans
in as little as 60 days!
Feel responsible