CANPACK GROUP has been recognized as a double Silver Winner in the prestigious international trade contest The Cans of The Year Awards organized by The Canmaker magazine. The jury acknowledged CANPACK's outstanding products in two categories. In the Decoration & Print Quality category for a limited edition of aluminium beverage can for Pilsner Urquell – the official sponsor of the Czech national hockey team – designed on the occasion of the Ice Hockey World Championships 2019. For the first time three graphics effects were used simultaneously in a single production run: •QUADROMIX, which allows to print four different graphics within one production series, •THERMO, which enables to show the hidden inscription after proper cooling of the can, •TACTILE, which provides a touch-and-feel experience, thanks to the application of texture on the chosen graphics elements "At CANPACK we believe that jewels need a perfect setting. This is why we are constantly working on innovative solutions increasing the visual attractiveness of beverage cans. We want our packaging to stand out, above all, with lithography effects that attract attention of the most demanding consumers around the world," – said Stephen McAneny, Chief Commercial Officer at the CANPACK Group. "Thanks to the simultaneous use of Quadromix, Thermo and Tactile effects we've created a can, which on the one hand underlines the uniqueness of the Pilsner Urquell brand, and on the other perfectly reflects key attributes of hockey … speed, freeze, passion." The Canmaker magazine Cans of the Year Awards is an annual celebration of the very best products that have been made by canmakers around the world that present their finest and most innovative metal packaging achievements during The Canmaker Summit every year.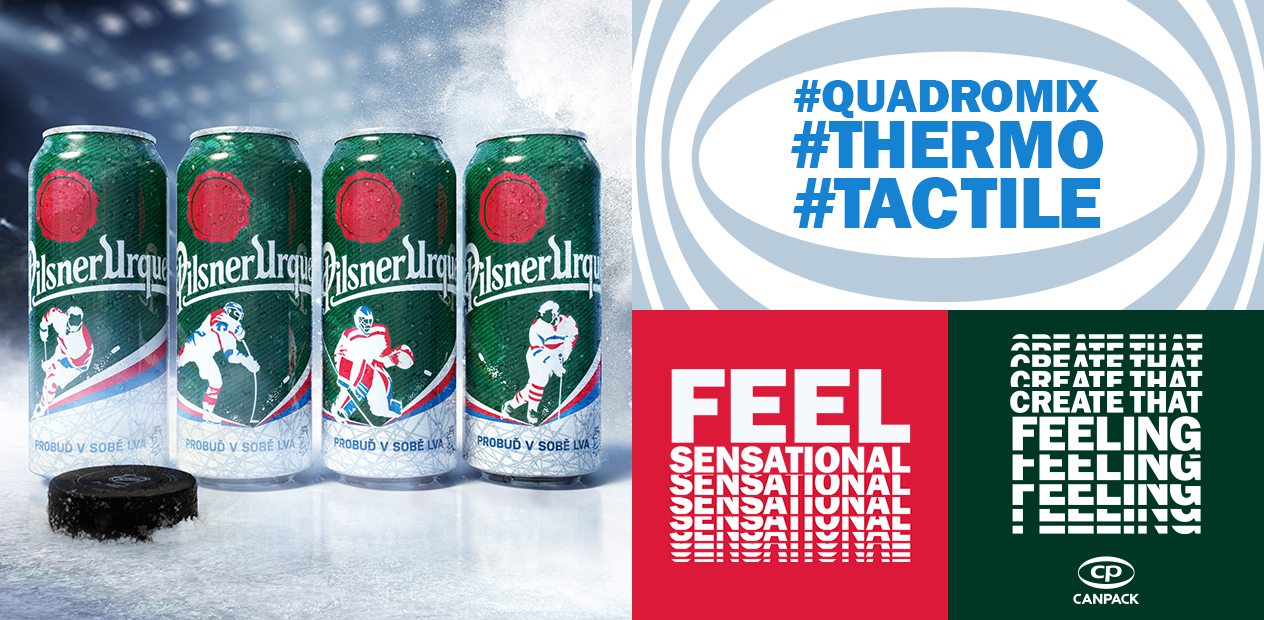 CANS ARE RECYCLABLE
Cans are made of permanent material that's INFINITELY RECYCLABLE with no loss of quality.
They can be back on supermarket
shelves as a new drink cans
in as little as 60 days!
Feel responsible