When Latvia's leading brewery and drinks producer JSC Cesu Alus sought to add a contemporary feel to its classic Johan Freitag Gin collection, CANPACK was the perfect 'mixer' to help the brand cater for the growing RTD market.
Johan Freitag Gin & Tonic and Johan Freitag Gin & Rosé are refreshing long drinks produced from real Johan Freitag gin, distilled with a hearty Scandinavian tradition.
Made of natural herbs and unique flavours, with a hint of rosemary, coriander and allspice, the brand is well-placed to capitalise on the increasing demand for premiumisation in the RTD cocktails market. This is made possible by partnering with CANPACK in bringing these premium ingredients to consumers in classy can packaging.
"Whilst lifestyles are increasingly shifting toward indulgent experiences at home, RTD cocktails provide consumers with a convenient way to enjoy their favourite drinks without visiting a restaurant or bar," says Stephen McAneny, Chief Commercial Officer, CANPACK. "As a result, producers are turning to trusted partners in the metal packaging sector, that will ensure their products are not only stylish, but also sustainable."
The use of CANPACK's MATT effect enhances vintage and stylish character of the designs that pay tribute to the Scandinavian century long traditions of distillation. The packaging, thanks to the applied Matt lacquer, is smooth to the touch and elegant to the eye, which underlines the brand's high quality.
"These chic can designs feature the coat of arms made of natural herbs – highlighting the unique pure flavour of our Johan Freitag Gin Collection," says JSC Cesu Alus Chairman of the Board Eva Sietiņsone. "With the drinks market evolving to cater for pre-mixed cocktails and long drinks using authentic, natural ingredients, CANPACK'S elegant MATT effect and perfection in the production process has allowed us to target a new generation of consumers, yet stay true to our roots."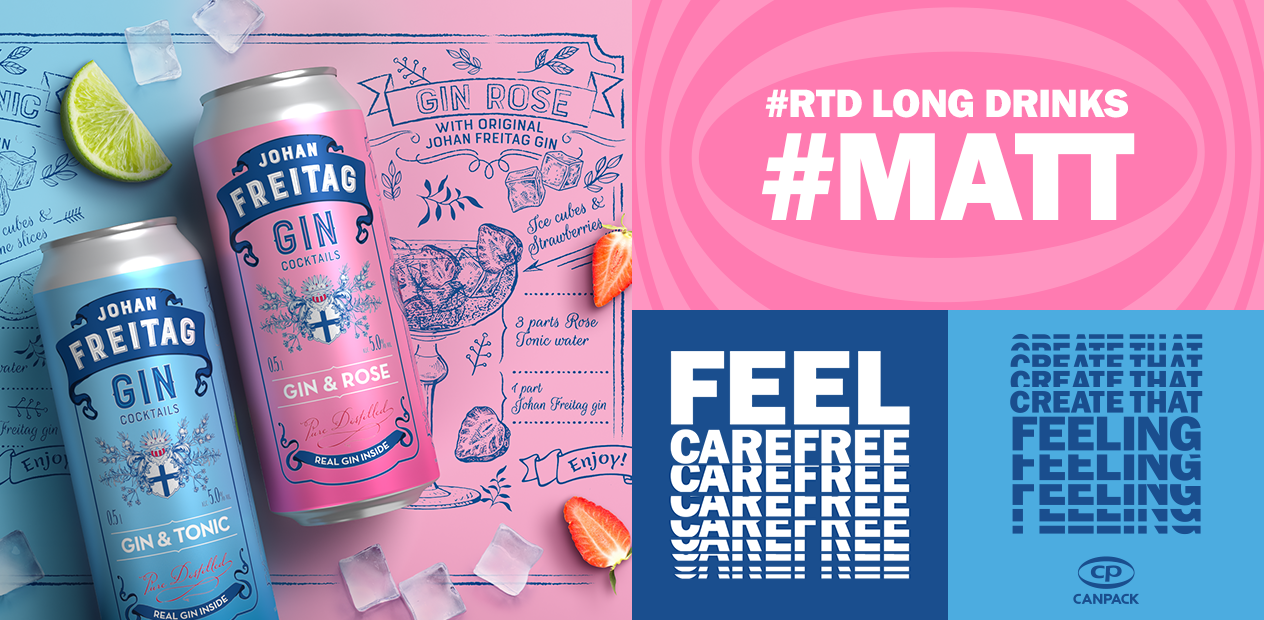 CANS ARE RECYCLABLE
Cans are made of permanent material that's INFINITELY RECYCLABLE with no loss of quality.
They can be back on supermarket
shelves as a new drink cans
in as little as 60 days!
Feel responsible