>
>
Festive Feeling with CANPACK New Year
Feel Festive cans with New Year wishes is a CANPACK concept created by the CANPACK Graphics Team. The design refers to the festive celebrations and the applied glowing inks boost the colorful elements to the max. Different language versions add the element of personalization.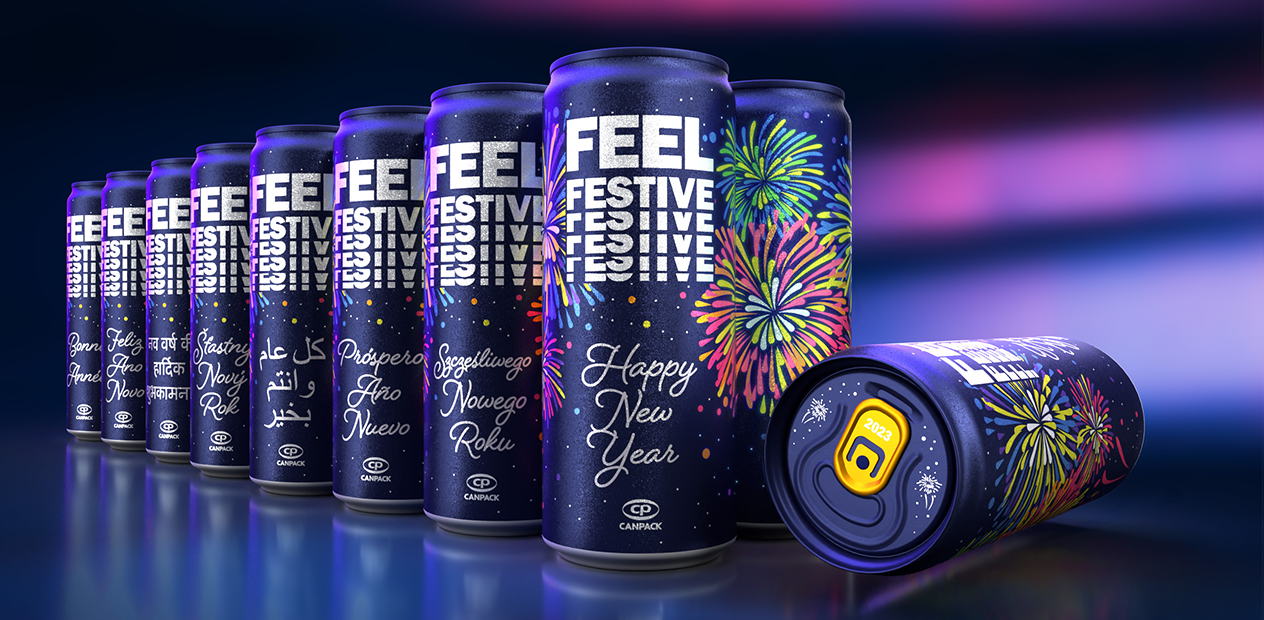 "Brands that can treat a consumer on a personal level are more likely to build a strong connection and that connection builds loyalty, which in turn is what creates brand value. We understand the value of the personal approach. For special occasions, our MULTIPRINT technology allows production of up to 24 designs within one run, which is particularly useful in the creation of unique promotions and limited editions."
THE CHALLENGE
The pandemic has seen a major shift to online shopping, with fewer physical, in-store interactions than ever. This has heightened the importance of the sensory interaction with all products, in which packaging plays a vital role. Coupled with a rapid rise in new market entrants, driven by a boom in smaller craft producers entering markets without the budget for splashy, above-the-line ad campaigns, brands are looking for more innovative ways to provide new experiences and sensations for customers through their packaging.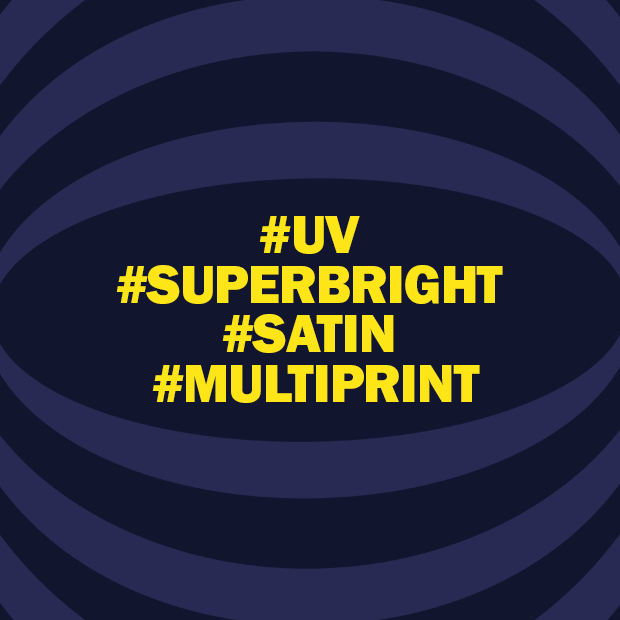 Benefits

Engage consumers with varied messaging

Make sure the design is boosted to the max

Achieve the desired impact
How we created that feeling
A lot of the fun in packaging comes from the moments when you can surprise or delight a consumer. This was the approach CANPACK took when creating its design concept for special New Year-edition cans. Special glowing inks used on the colorful elements of the design add the element of surprise. The applied SATIN varnish gives a glittery look and a memorable touch and feel experience. The combinations of COLORED ENDS and TABS complement the can body. ENGRAVED ENDS and TABS are a perfect option for special editions and promotions.  Last but not least, New Year wishes in different language versions create personalized communication with consumers,  thanks to the use of CANPACK MULTIPRINT technology.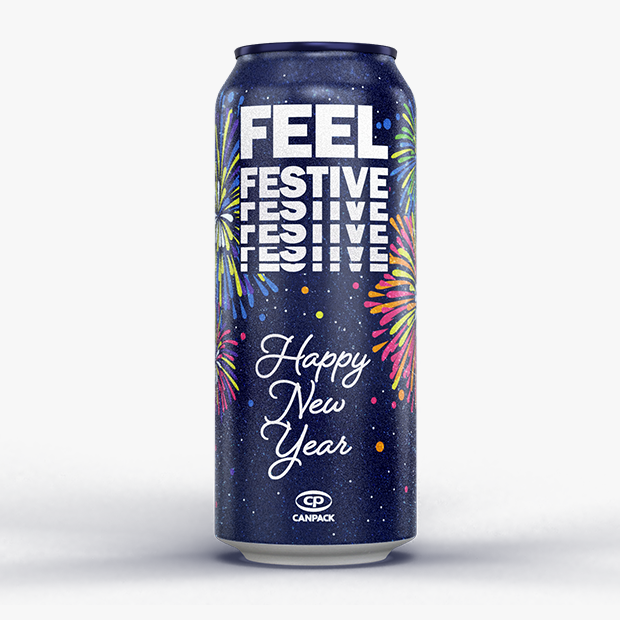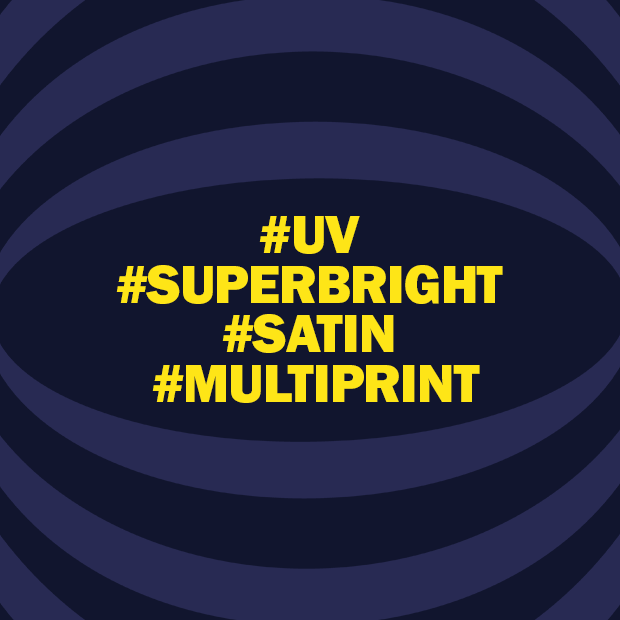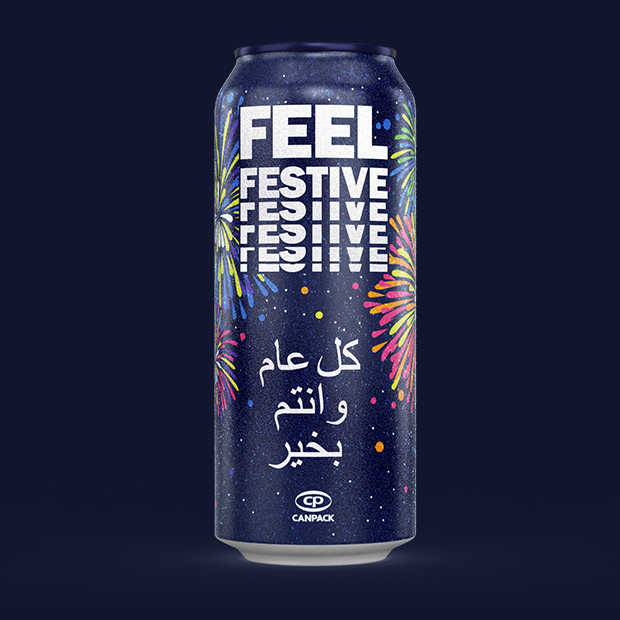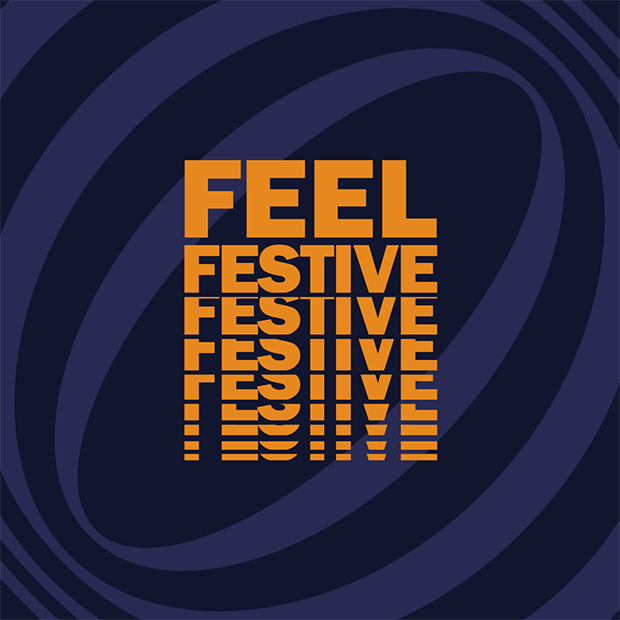 "We adopt a comprehensive approach to the packaging design, paying attention to the smallest details. With CANPACK capabilities we can ensure a compelling design for packaging and make the consumption moment engaging and unique. Can body, end and tab are treated as a whole to maximize the packaging potential and achieve the desired impact with the consumer."

CANS ARE RECYCLABLE
Cans are made of permanent material that's INFINITELY RECYCLABLE with no loss of quality.
They can be back on supermarket
shelves as a new drink cans
in as little as 60 days!
Feel responsible