CANPACK has partnered with Carlsberg to optimize cans used for the Snap Pack – an innovative, sustainable multipack. The new packaging reduces plastic usage through innovative adhesive technology and thus makes multipacks more eco-friendly. Snap Pack has been set to reduce plastic waste globally by more than 1,200 tons a year when fully implemented, which is the equivalent to 60 million plastic bags. This means a reduction of up to 76% in plastic usage compared to traditional multipacks. CANPACK, as the environmentally responsible company, supports its clients in lowering their carbon footprint, reduces energy and water consumption as well as promotes recycling. To make the Snap Pack production possible CANPACK implemented can making and quality processes adjustments, and thus optimized the cans used in this pioneering technology. "We are proud to be a part of this innovative project. As we aim to be our clients' cans supplier of choice, we always focus on delivering a distinctive offer, combining the benefits of modern packaging solutions with our customers' specific needs," said Małgorzata Podrecka, CANPACK Group. "An aluminum beverage can, being a single material packaging, is fully recyclable and easy to handle in the recycling chain. We are happy that now, thanks to the Snap Pack revolutionary technology, the environmental footprint of can multipacks is even lower." "With an innovative project like Snap Pack, it is absolutely key to have proactive and flexible partners, and CANPACK really delivered on this, by reacting fast in delivering adjustments to the cans used for Snap Pack," said Håkon Langen, Packaging Innovation Director at Carlsberg Group.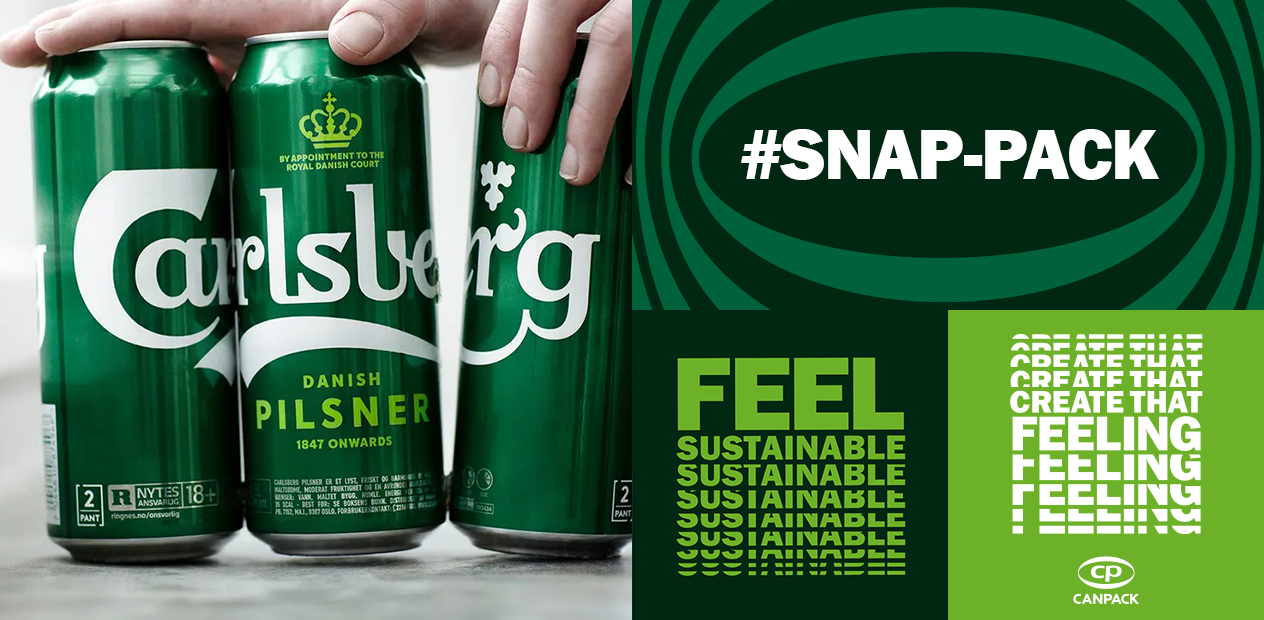 CANS ARE RECYCLABLE
Cans are made of permanent material that's INFINITELY RECYCLABLE with no loss of quality.
They can be back on supermarket
shelves as a new drink cans
in as little as 60 days!
Feel responsible